Bourgoin-Jallieu, France. 6 March 2023 — Swiss drone manufacturer RigiTech becomes the first to operate a full regular BVLOS (Beyond-Visual-Line-of-Sight) route and makes drone delivery a reality in France. Starting with their first approved route linking Bourgoin-Jallieu to Tignieu-Jameyzieu, RigiTech has begun daily flights between laboratories, using its long-range drone, the Eiger. 
Specifically designed to ensure cold-chain transportation of blood and biological samples, RigiTech's Eiger drone has a large payload bay that allows for efficient, long-distance flights, making the most of this sustainable delivery solution: This newly implemented technology can carry a payload of up to 3 kg, and medical boxes with up to 150 pre-conditioned blood vials.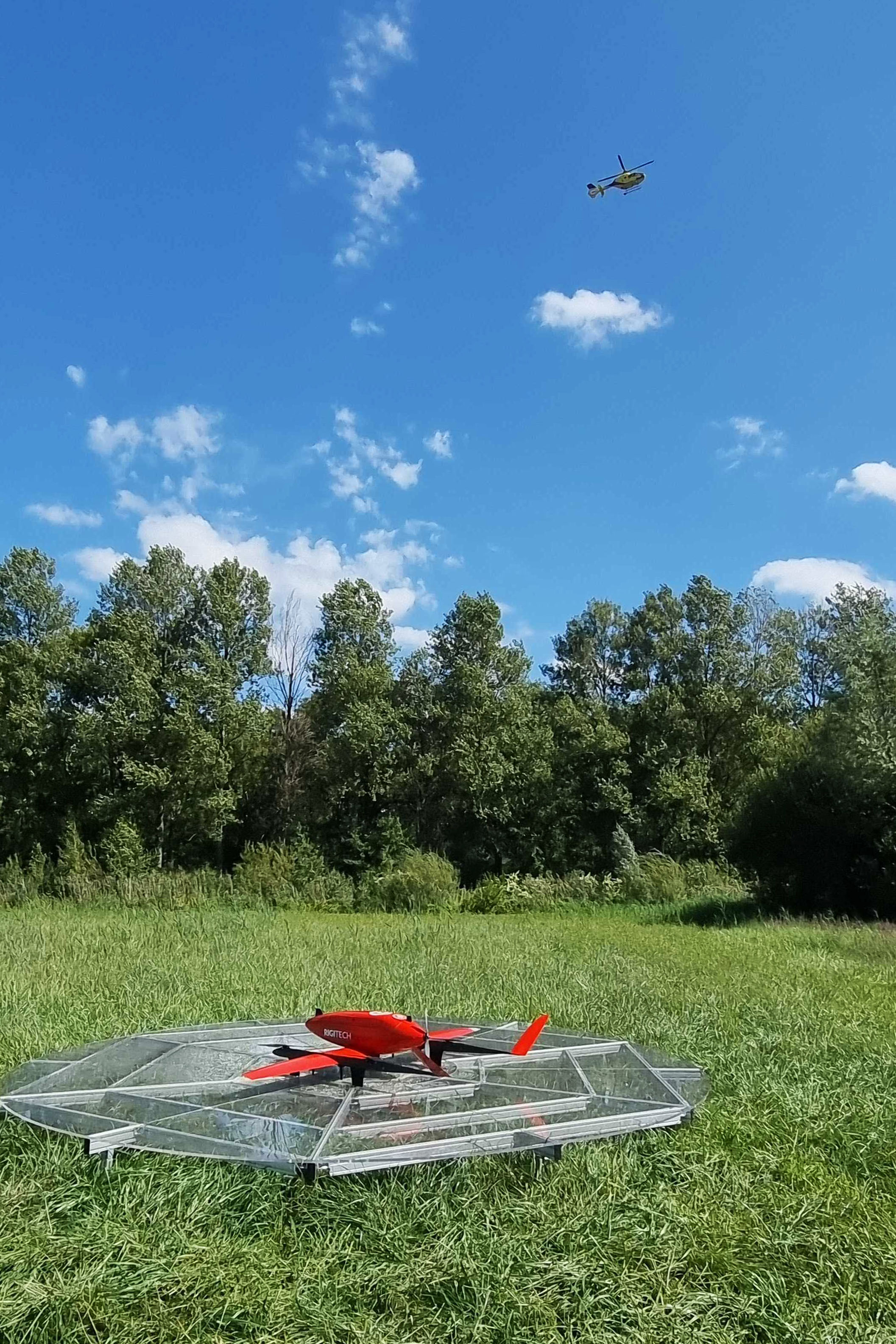 "We are extremely proud to announce we've achieved a major milestone in France, as the first drone delivery company able to start a daily BVLOS delivery service. The future of medical logistics is here and we're leading the way. Kudos to our team of committed engineers, who have been able to combine innovation and efficiency with a strong safety-first approach," said David Rovira, Chief Business Officer and co-founder of RigiTech.
Turning vision into reality, RigiTech continues to develop new aerial logistics networks around Europe, with the latest success of BVLOS drone delivery for laboratory logistics in Switzerland, transforming access to healthcare services. In France, RigiTech connects two laboratories located 26 km apart in only 15 minutes, reducing  delivery time by 50%, as this route usually takes 30 minutes by car. This innovation enables faster diagnosis, resulting in faster access to treatment to patients.
Read more: RigiTech obtains BVLOS authorisations from French Civil Aviation.